Kverneland 8590 C - 85112 C
Mounted tedder with transport running gear
 9.0 and 11.2 m working width
Highlights
Maintenance-free in season, except PTO and carrier
Transport running gear for smaller tractors
Flexible HexaLink finger clutch on outside rotors
Optional electric comfort control
Central hydraulic adjustment for border tedding
Reliable Performance with Smart Transport Solution
The Kverneland Models 8590 C and the New 85112 C are carrier frame tedders purpose-built for use with smaller tractors. The wide track width ensures stable running characteristics during road transport. Due to the carrier frame concept, the lifting capacity of the tractor is not a limiting factor and it can be operated with tractors starting from 70hp.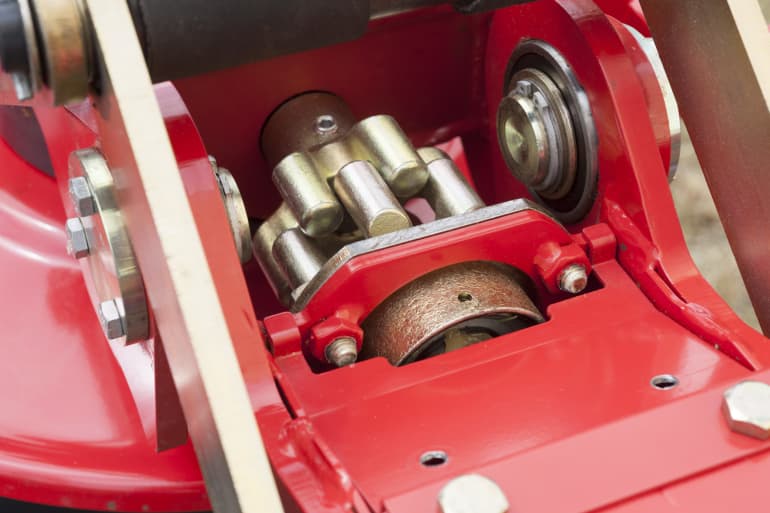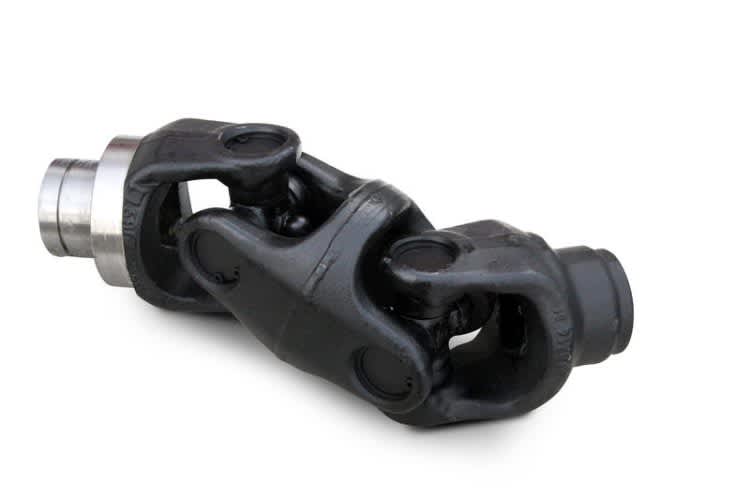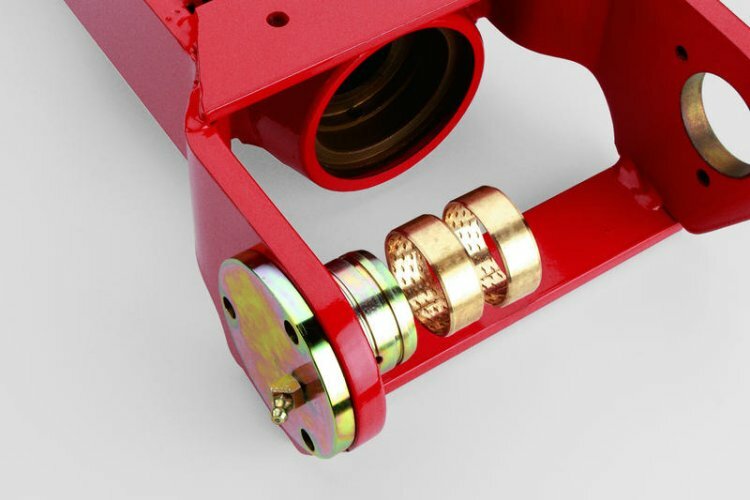 Powered by a maintenance-free driveline and gearboxes, focus can be directed towards the essentials to maximise productivity. No time is wasted on time consuming greasing. Additionally the hinges are connected with strong maintenance-free roller bearings for extended longevity and stability of the connection points.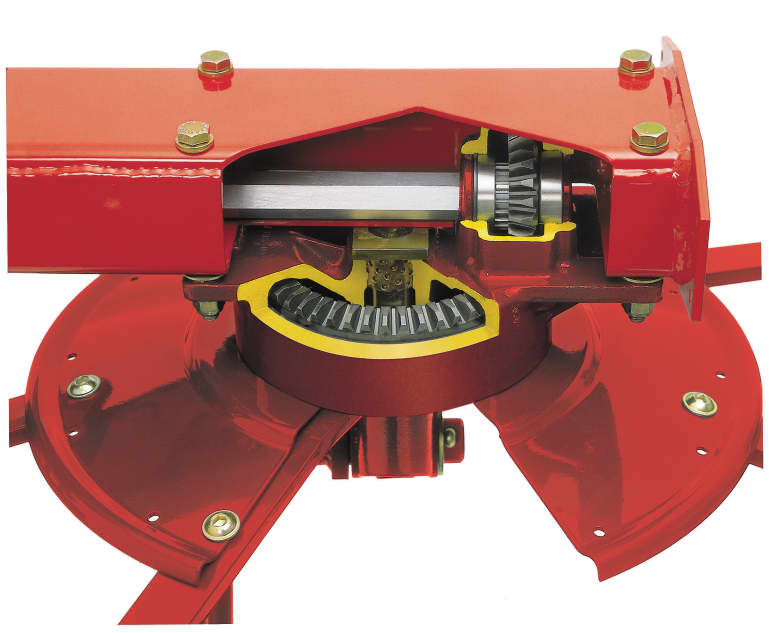 The ProLine gearbox is a strong and reliable construction, and is not fitted to the mainframe.
Shock-protected: The enclosed system is not affected by chassis or tine arm vibrations.
Constant lubrication: Enclosed and oil-immersed, the gearbox components enjoy extended longevity over systems that require manual lubrication.
Reduced maintenance: There is no need for daily lubrication.
Environmental protection: No lubrication means no leakage - hence higher-quality forage.
No corrosion: No ingress of dust and water, not even during pressure washing.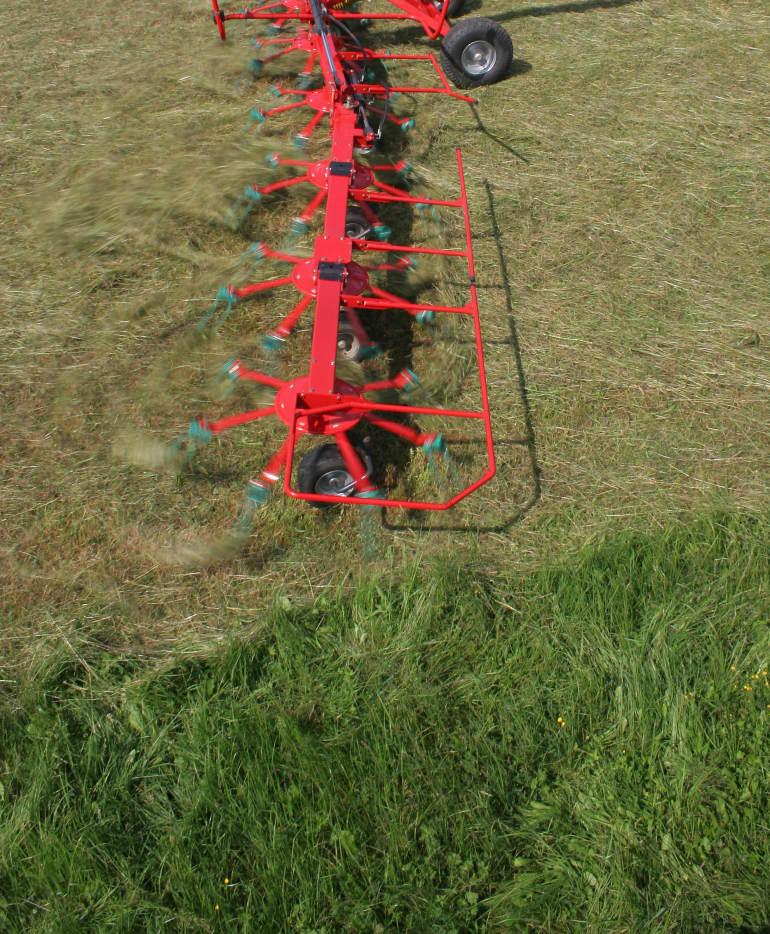 To increase productivity, all mounted tedders are Standard equipped with a mechanical border tedding device.
All carried tedders (8590 C, 85112 C, 85140 C) have standard hydraulic solution for border tedding.
A marker cleverly shows the position of the axle.
It only takes a few seconds to place the tedder in the right position.
For 85140 C border tedding is set by moving the outer arm at the correct angle.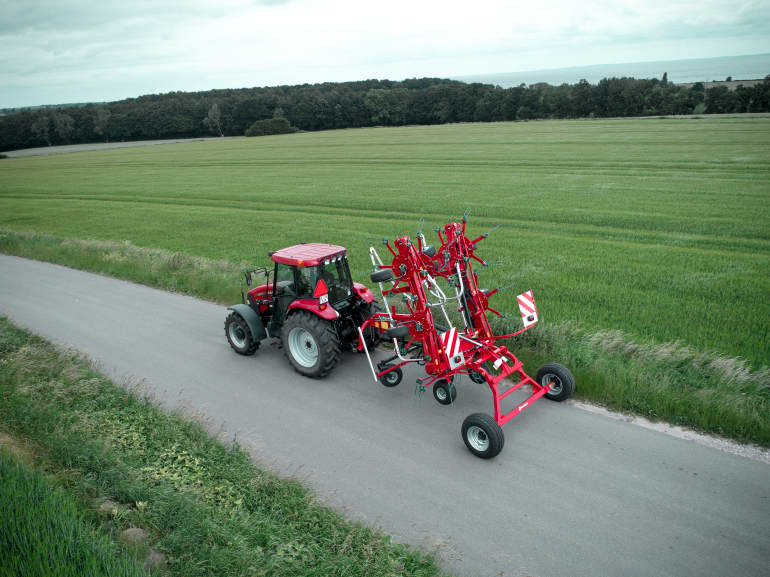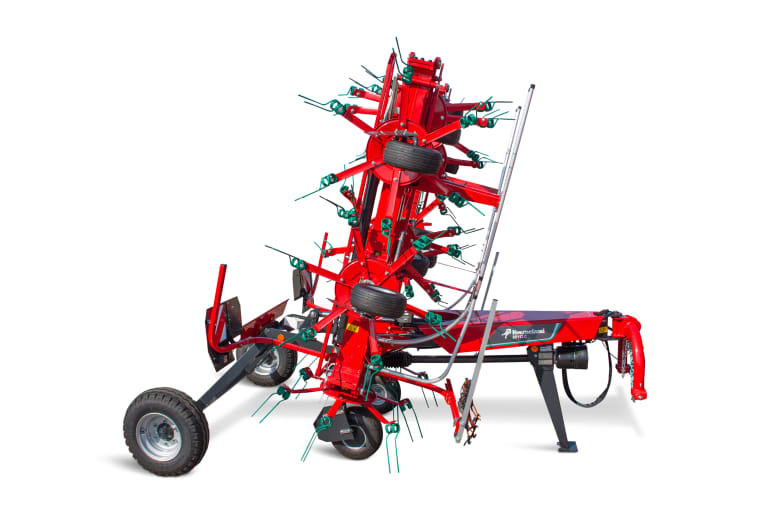 Transport position with weight on the transport carrier allows for using small tractors down to app. 70 hp
Large wheels on the carrier 10.0/75-15.3 with an outstanding wide track of 2.45 m ensure excellent and stable track following and smooth running characteristics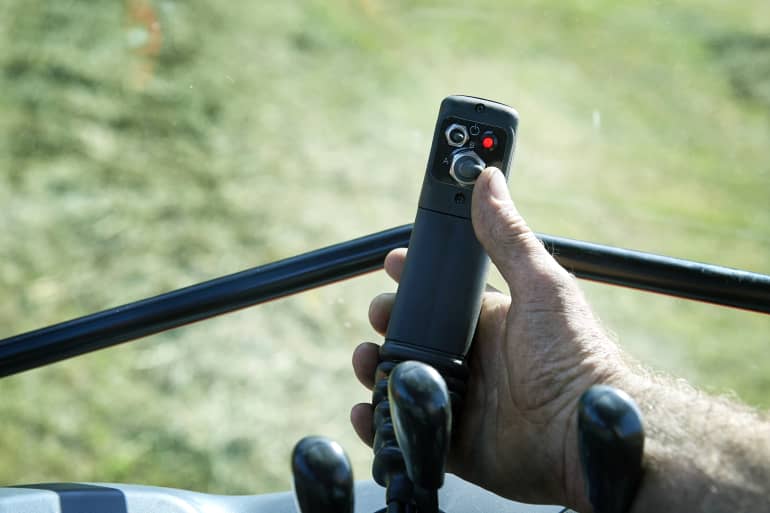 Electro-hydraulic Control of main functions with simple Joystick (optional).