Kverneland 9464 M
CompactLine mounted double rotor rake with 6.40 m working width 
Highlights
Compact two rotor rakes with 3 point mounting
Pivoting headstock for perfect following in curves
Maintenance-friendly oil-immersed gearbox
Compact transport position
Kverneland 9464M is a mounted double rotor rake with 6.40 m working width is ideal for two swaths from a 3.2m mower. Robust and durable centre swath rake design with a compact package of features, including a maintenance-friendly CompactLine gearbox with ten tine arms per rotor. Furthermore, it provides a fixed swath width of 1.20m, suitable for efficient pick-up.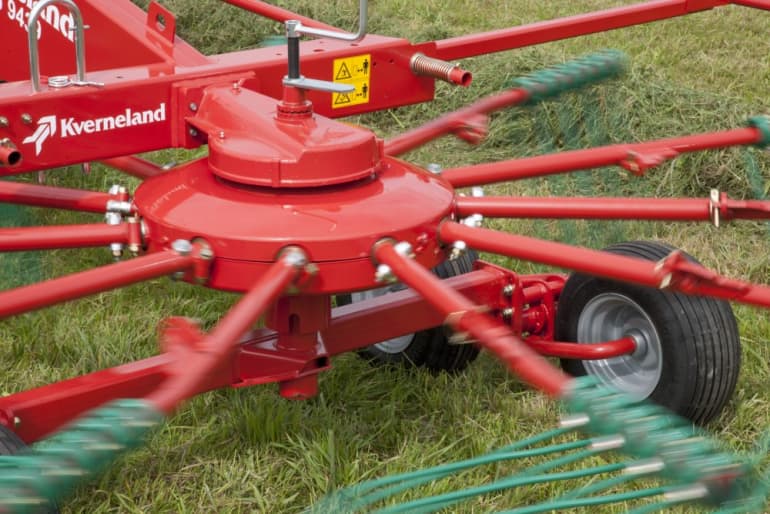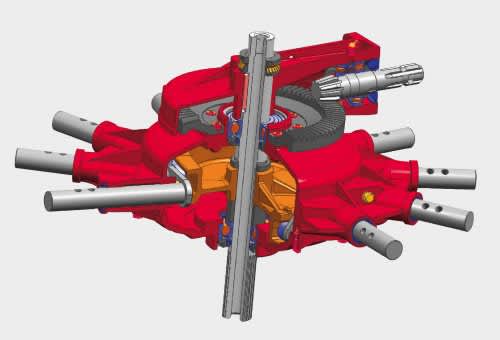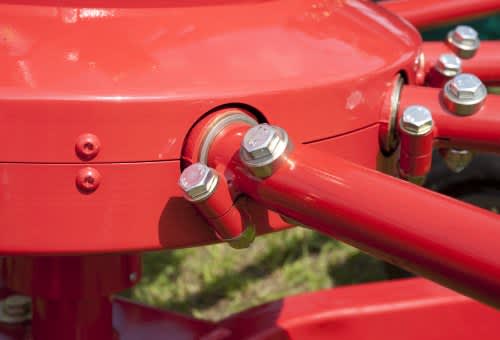 The Kverneland CompactLine rakes feature oil-immersed cam discs and guide rollers.
Tine arm bearings are fully lubricated, and hence absolutely maintenance-free.
High-tensile tine arm holders and two bearings on either side of the driveshaft, provide the compact unit with strength and dependability.
Kverneland-developed cam tracks are specifically tailored to individual rotor diameters, for optimal raking at any working width and on any model.
Easy headland lift with 3-point linkage
Outstanding clearance in headland position
Pivoting headstock to guide the machine freely along the field contour
Together with stabilizers, a perfect performance also on hillside is guaranteed.
Optional tandem wheels can even create a softer Performing.
High flexibility on the road, and in the field, as no carrier is disturbing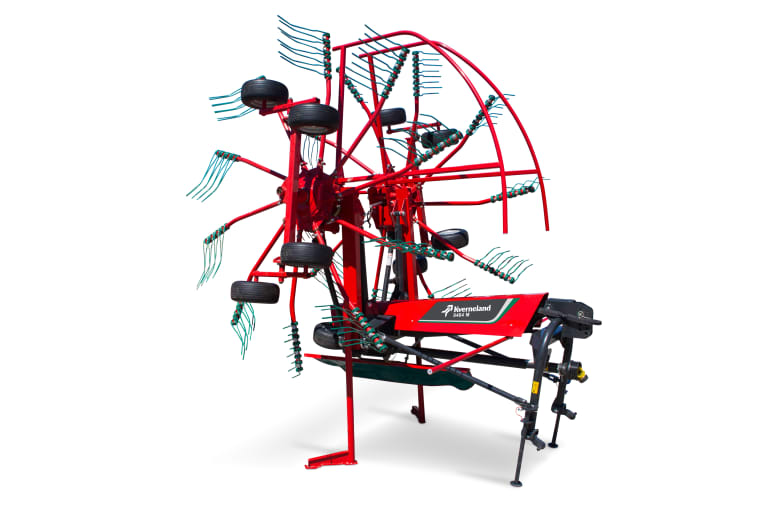 Compact Dimension and comfortable storing with supporting leg's on the headstock and on both lifting arms.
Compact Transport position on 3-point mounting
Narrow transport position without leaving the cabin
High flexibility on the road, and in the field, as no carrier is disturbing