The farm to fork strategy is at the heart of the Green deal. When chemicals in farming must be reduced, you may look for an efficient and environment-friendly seedbed preparation at shallow depth, high output, a limited soil compaction and a very safe transport. The Kverneland Ecomat On-land is the solution for light to heavy soils without stones.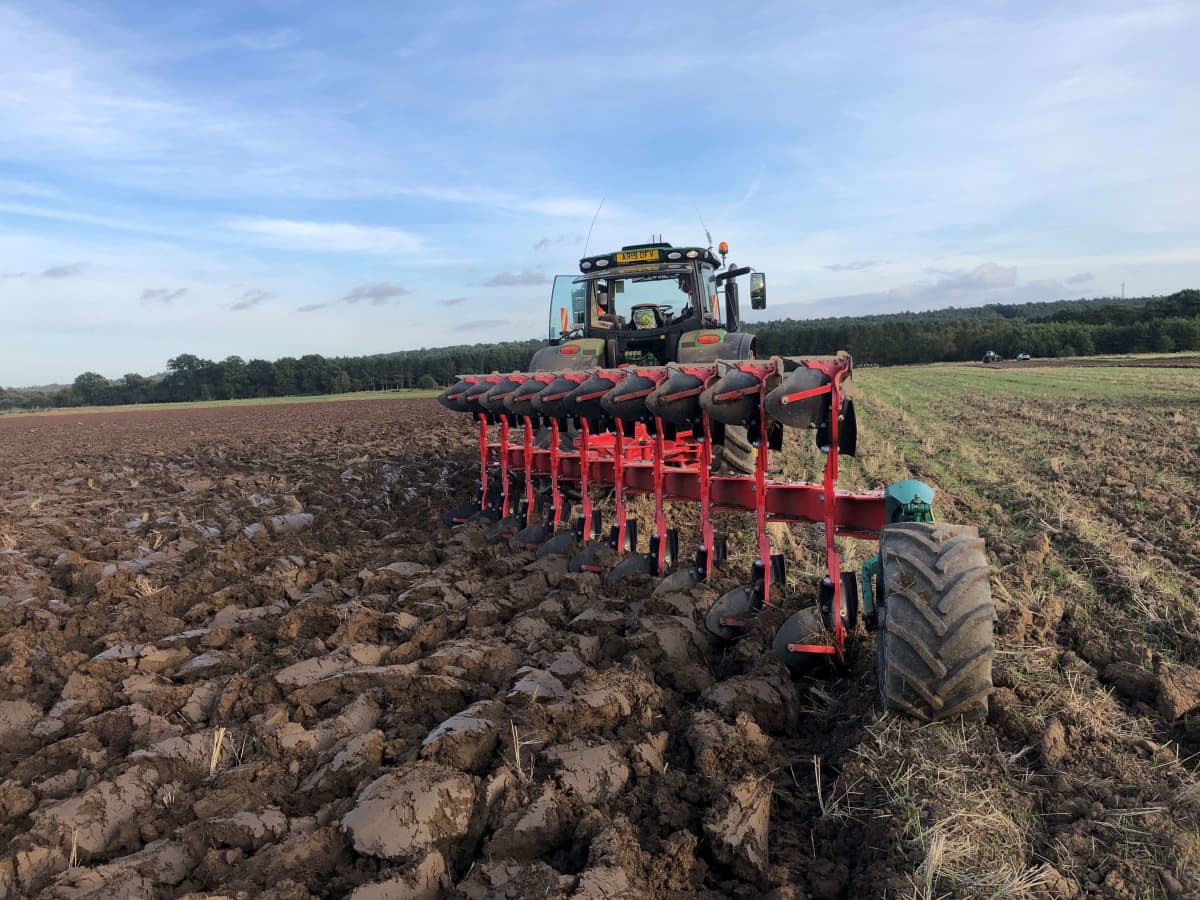 From Eco-ploughing to Eco-stubble
The Ecomat On-land is an implement able to plough shallow like any Kverneland ploughs. In addition, it offers Eco-tillage and Eco-stubble results, ie 6-14 cm working depth.
The high performances from 6-18 cm working depths are only possible thanks to the renowned and unrivalled Ecomat bodies. They can reverse the soil up to 180°. Not least, a wide range of accessories is available to adapt to specific soils and residues conditions.
Attention to details: the hydraulic wheel has a memory depth function in order to limit triangles and hence reduce double operations at headlands.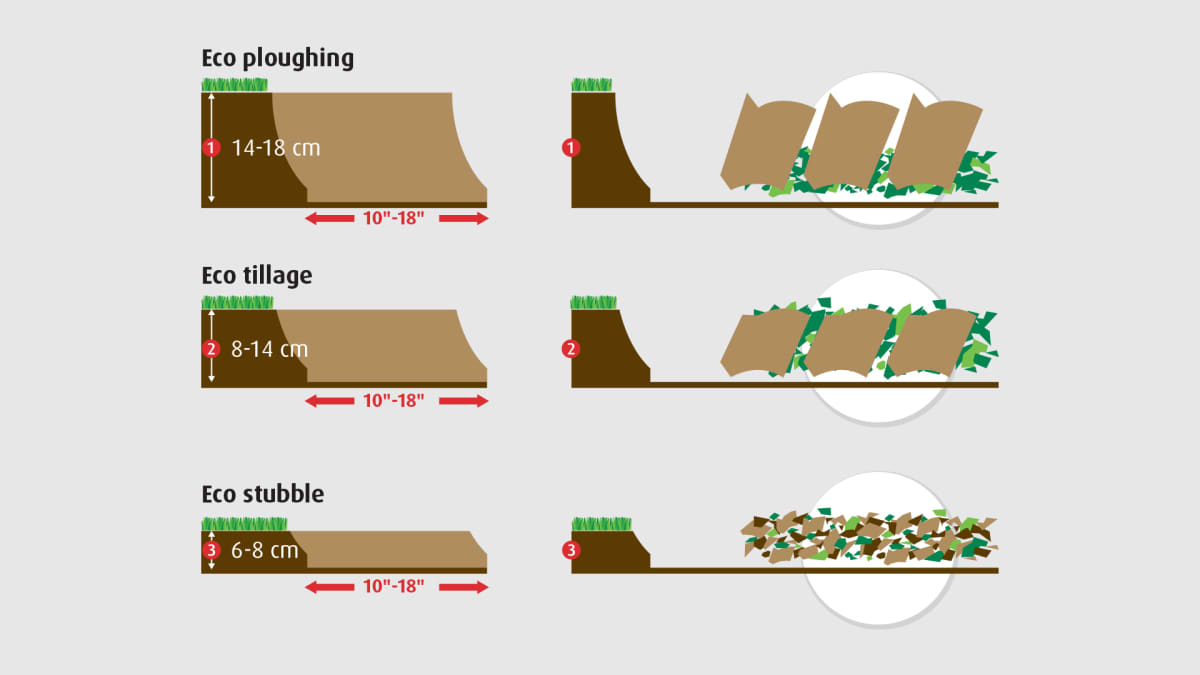 Limited risk of compaction
The on-land operations limit the risk of soil compaction. Most probably wide tyres will be used. The wider the tyres, the less pressure on the soil. This superficial compaction is anyway removed straight away with the Ecomat On-land. The soil structure is improved.
Other advantages stand behind on-land operations: these wider tyres enable a better traction which benefits speed and limits the fuel consumption.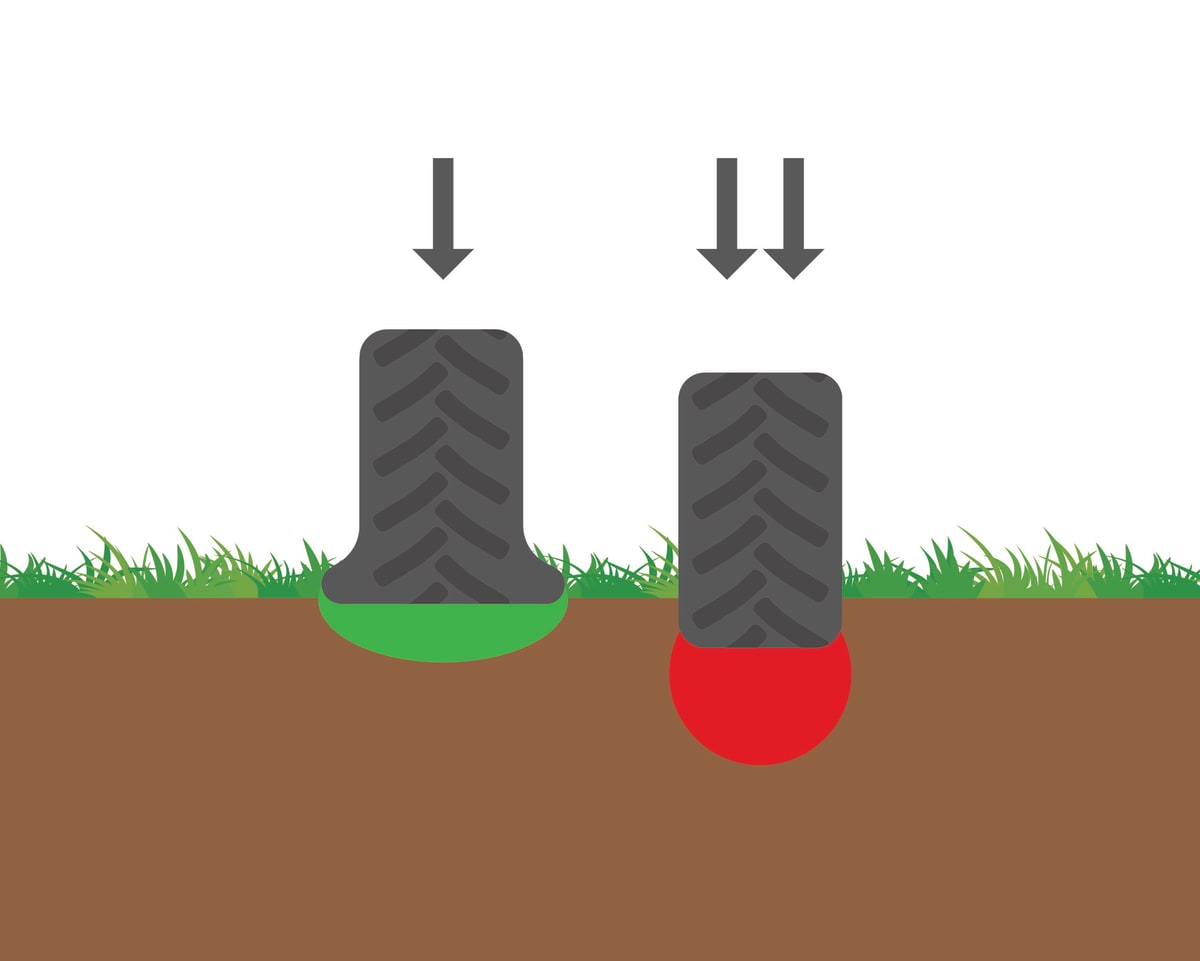 High capacity
The Ecomat On-land is a shearbolt leg protections implement available in 8 or 10 furrows. With an interbody clearance of 65 cm and a furrow width spectrum from 30 to 50 cm (ie 12"-20"), the Ecomat On-land offers a high working capacity from 2,4 to 5 meters.
Changing the working width is easy: just reposition 1 bolt per leg assembly.
Safer transport
The transport of implements can be challenging due to their length or their height. The Ecomat On-land can be lowered below the cabin level. Very handy when passing under bridges for example. One can opt for the 3 point linkage or the Trailer Transport Solution (TTS) made compulsory for the 10 furrow models. Hence, the Ecomat On-land behaves like a trailer behind a car: safe for everyone-anything around.