The machine can operate at high forward speeds of 18 to 20km/h whilst maintaining constant cutting of the whole field at a consistent working depth.
The Qualidisc Pro is for shallow as well as for deeper cultivation up to 15cm. It shows excellent performance with large amounts of residues (straw, intermediate green crops, etc.) thanks to its 600mm diameter discs.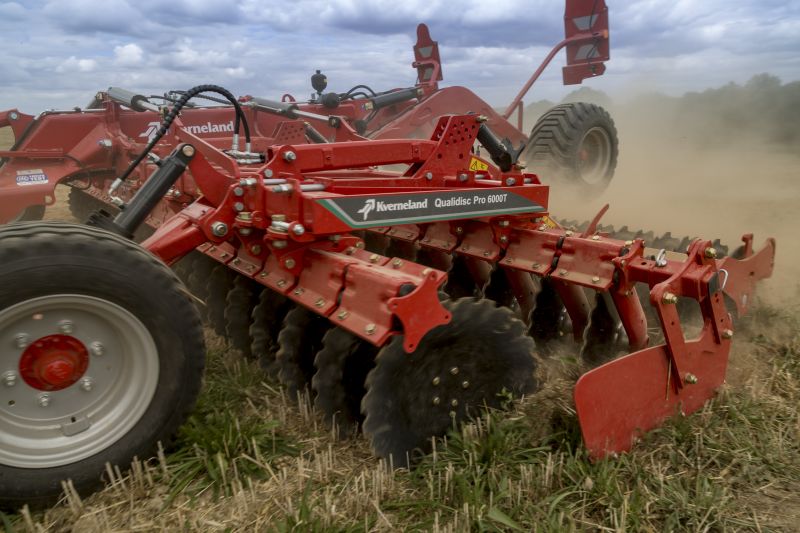 The Qualidisc Pro convinces with good penetration, deeper cultivation and superb cutting quality in combination with high output, simple adjustments and minimum maintenance costs. The Qualidisc Pro is extremely sturdy as it is fitted with a frame of the well-established quality Kverneland cultivator range.
5. August 2019