Packed with features it leaves no room for compromises and easily adapts to differing conditions. Four rotors, maintenance-free ProLine gearbox, adjustable working width of 9.80-15.0m and heavy duty mainframe design underline its potential as a rake for the most demanding customer segment. It is a rake engineered to keep up with the following pick-up process, ensuring that the machine to follow is continuously kept busy.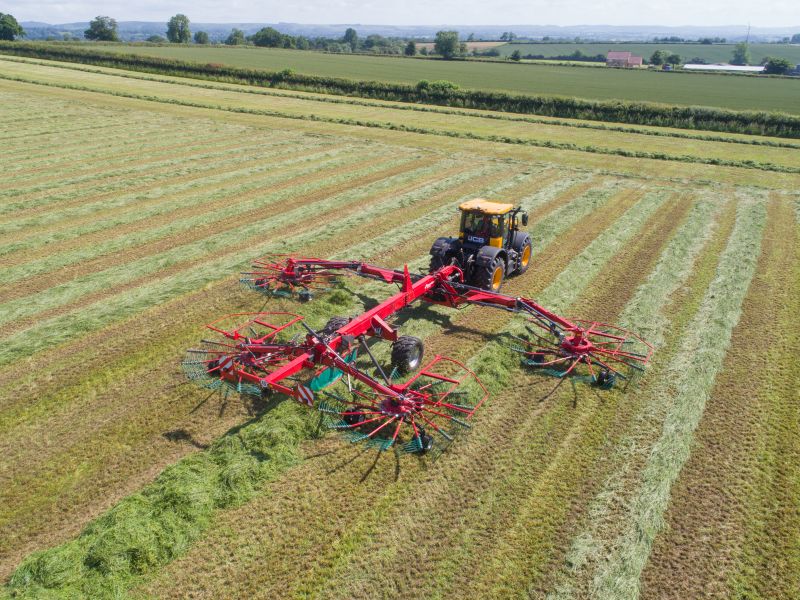 Optimal Ground Pressure at all Times
Hydraulic ground pressure control means constant and adjustable pressure on the front rotors regardless of their position on the carrier frame. Free mobility in three planes combined with 360° steered twin wheels per rotor give each rake head perfect ground following ability for the cleanest possible raking performance.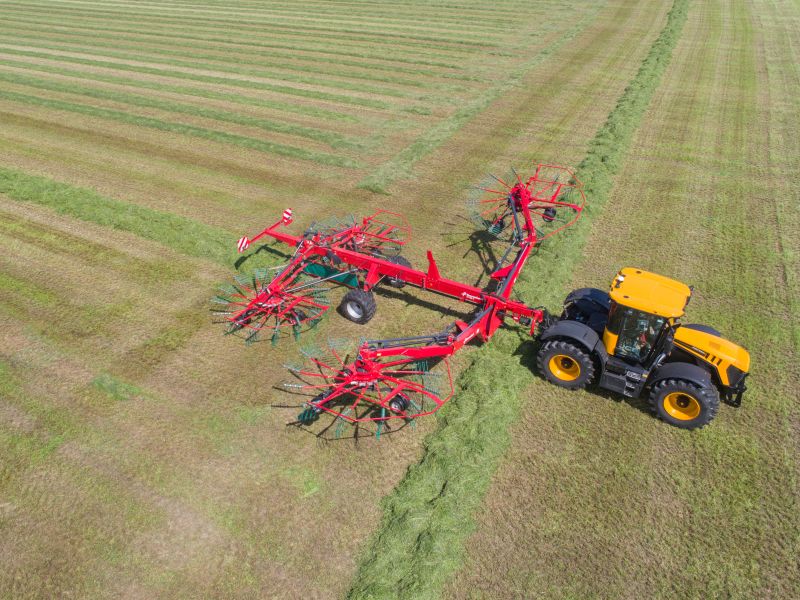 Section Control – Manage the Headlands
The essential operation with lifting and lowering the rotors at just the right time has been fully automated and each of the 4 rotors is individually controlled via section control, without any attention needed from the operator, who can then fully focus on optimizing the raking operation, keep up working speed and efficiently turn on headlands. GEORAKE reduces the risk of mistakes and need for corrective actions and hence extra work.
GEORAKE Make Raking so Easy
GEORAKE registers the area already raked and covered. If a rotor enters into an already raked area, it will automatically lift. Each rotor lifts individually and acts as one of four sections. When entering an unraked area the rotor automatically lowers again in due time to prepare the next swath. No crop is left behind, and no swaths on headlands are destroyed by interference from the rotors. Work is correctly done, first time.
19. March 2018