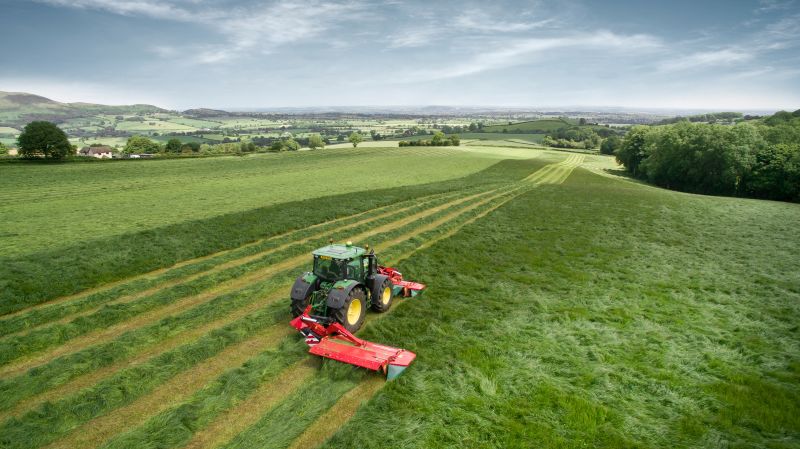 Producing the best possible roughage in the most efficient way, requires a mower that is made for immediate action. If the moment is there, you have to be ready. You need a machine that gets the job done quickly. At any moment. Under all circumstances. Kverneland offers two lines of mower conditioners, the new award winning Kverneland 3332 MT for tough, demanding conditions and the Kverneland 3232 MN for easy operation.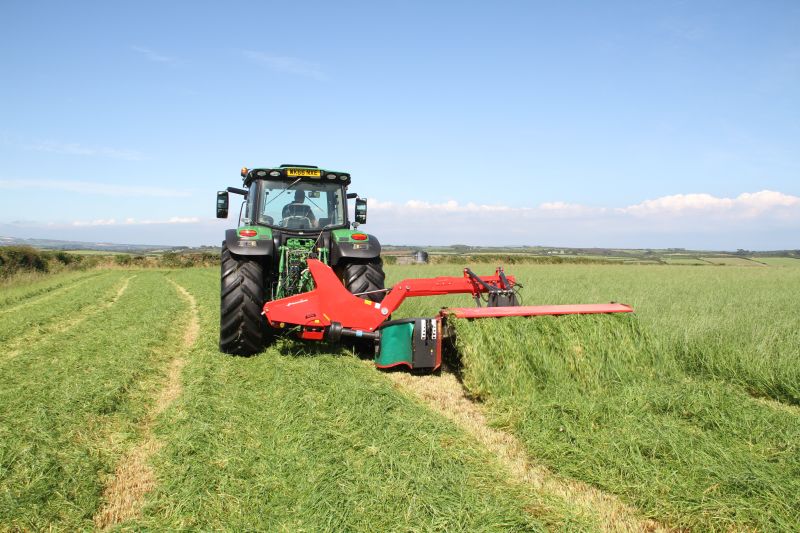 Kverneland 3332 MT - Next Level Mowing
The new Kverneland 3332 MT QuattroLink mower is developed for even more productivity and to handle tougher conditions than ever. With its´ accurate ground following ability and highly flexible working range, QuattroLink provides supreme capacity.
3.16m working width.
150mm mechanical adjustment of overlap.
New innovative QuattroLink racecar suspension concept.
Flexible suspension – 700mm movement, 400mm upwards and 300mm downwards.
Hydraulic setting of ground pressure.
NonStop BreakAway protection across full working width.
Minimum 500mm ground clearance during headland turns.
Dual adjustment of conditioner hood - both front and rear end can be adjusted.
Integrated parking feet for vertical storage.
Vertical transport solution.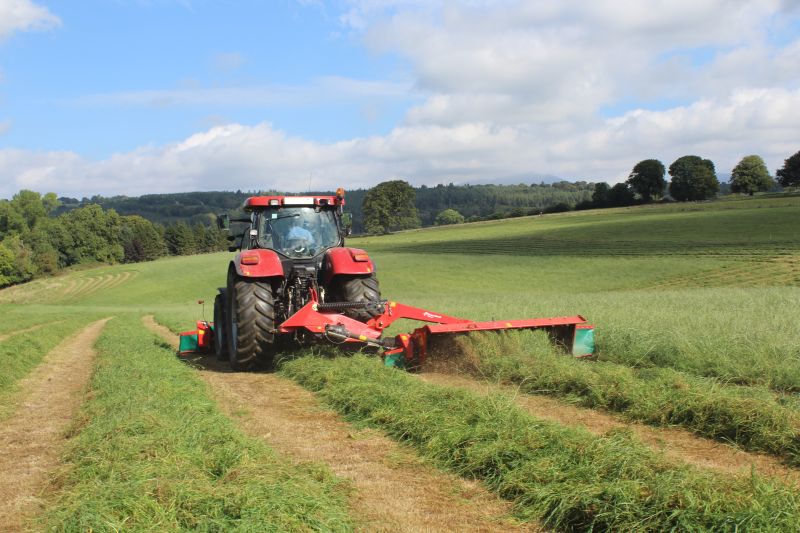 Kverneland 3232 MN – Easy to Operate for More Uptime
The Kverneland 3232 MN has been designed with ease of operation in mind. It is an efficient, yet uncomplicated mower purpose built to lower operating costs in terms of power and fuel consumption. Kverneland 3232 MN is packed with features that matter, giving them the professional characteristics needed when adjusting the machine for changing conditions.
3.16m working width
Centre mounted spring suspension.
Available with hydraulic spring adjustment.
Nylon tine or roller conditioning.
Vertical transport solution.
600/900 rpm conditioner rotor.
Kverneland NonStop BreakBack system.
Lightweight solution of only 1090kg.
2. May 2018