Increased Number of Sections for an Optimal Result
With the new Basic Section Control software on the CL EW and TL Kverneland weighing spreader the number of sections will be increased from 2 wide sections (left and right) into maximum 8 smaller sections (of 4 metre wide) for the CL EW model and 16 sections for the larger TL weighing spreader. Both models are equipped with one electrical actuator on each spreading disc to control the application rate to provide optimal use of nutrients to the grass or crops.
The basic section control of the CL EW or TL adjusts the dosing system by a GPS positioning system to optimise overlap and coverage with a minimum over and under dosing. This results in a better yield and a reduction of costs.

Every Crop deserves the Best Care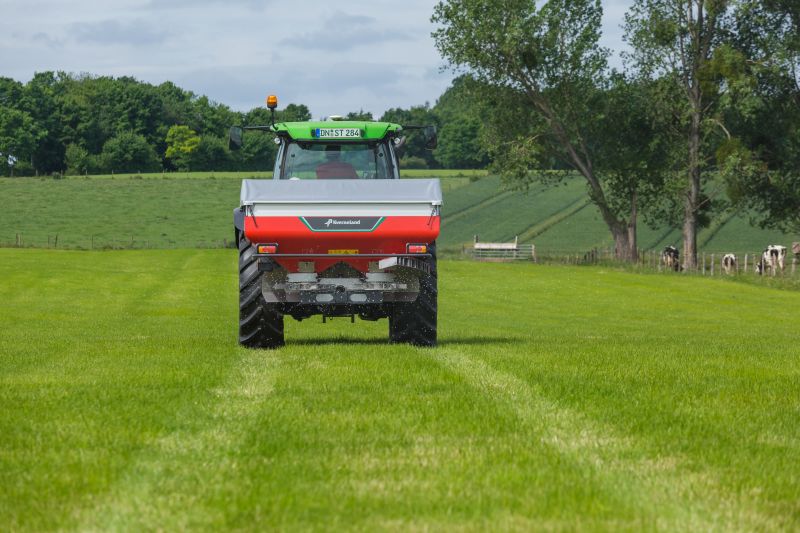 24. September 2018