Profitable Ploughing
Groundwork for better yields
We know that your land and crops are your life. They depend on you, like you depend on them. What is best for your land and crops, is best for you. All of our efforts and solutions are dedicated to this belief. That goes for ploughing as well.
When farming means business, tillage is an investment in a fertile, healthy soil and consequently, in a sustainable arable farming. Ploughing can play an essential role in realising sustainability; so, we call it profitable ploughing.
HIGH YIELD
the best tillage and a fertile soil will bring you higher yields.
LOW INPUT
the right seedbed preparation results in a healthy soil, an efficient use of nutrients and minimised costly inputs.
MAXIMUM EFFICIENCY
with the best implements and technology you can operate efficiently with the lowest running cost and the highest precision
MAXIMISE PROFIT VIA LOW INPUT
BODIES AND FUEL CONSUMPTION
Why it is necessary to choose the right plough supplier?
Well, the right plough saves you a lot of fuel and therefore money. The secret? An optimal pulling force in various working conditions and working depths. Just compare the ploughing performance and fuel consumption of Kverneland ploughs with those of some competitors.
The FH Cologne and Wilsmann 2012 has compared the pulling forces of a Kverneland plough with its equivalent from 2 other brands. The pulling force measurements at 20 cm and 30 cm depth on the 2nd and 3rd bodies indicate clear results. The Kverneland plough offers the lowest pulling forces regardless the working depth. Low draft, low wearing of soil parts, low fuel consumption result in a higher profitability.
The 2014 study by the Cologne University of Applied Sciences shows that the Kverneland plough needs from 19% up to 28% less fuel than competitors. This is a difference that you can surely appreciate!
Body No. 30
finger mouldboard with 4 exchangeable strip
shape of body no.19
for any soil conditions
intensive crumbling 
working depth: 18-35 cm
working width: 30-55 cm
Body No. 28
universal body – easy to pull
for any soil conditions
recommended for tractors with large tyres
creates a flatter profile for improved tilth
perfect turning of the furrow slice
working depth: 12-30 cm
working width: 30-55 cm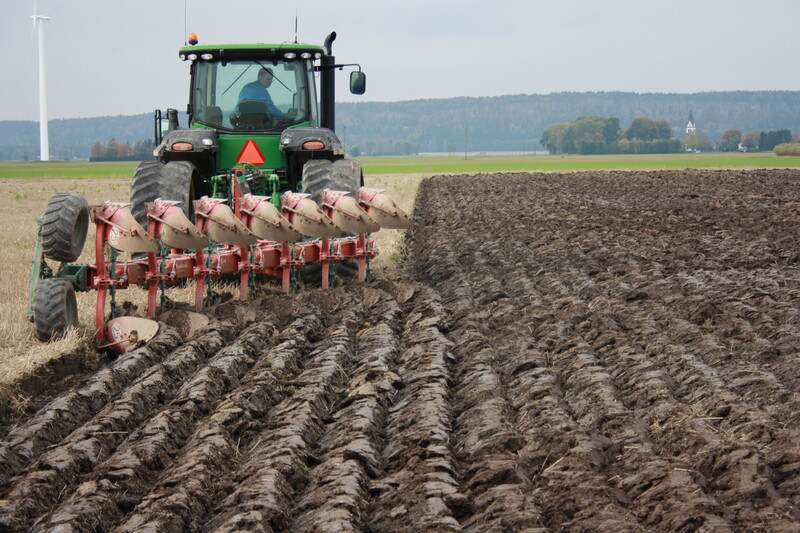 Low draft
"I have just changed to a  verneland plough. It's hard to understand just where the improvements have come from – perhaps it's the No. 28 body or the quality of metal used – but we can now plough three hours extra every day without having to refuel. There is just something about the way the plough handles soil – it really is impressive."
Gary Farley, UK
27. December 2017