Kverneland news at Agritechnica
New Generation of Kverneland Mounted Reversible Ploughs: Kverneland 2300 S / 3300 S / 3400 S
Safer transport and higher performance
These new Variomat ploughs capitalize on the existing brand values: robustness, easiness, high performance. All aim at a profitable ploughing. They integrate innovations designed for the Kverneland 2500 i-plough having received awards all over Europe in 2017.
Hence, the new Trailer Transport Solution (TTS), new aero-profile high legs to optimize ploughing in any conditions …for In-furrow and On-land ploughing.  
New Kverneland side delivery rake 9670S Evo & Vario
A trailed side delivery Rake that delivers more flexibility, comfort and quality with working width of an 6,65-7,85 m.
Flexibility, Comfort and Quality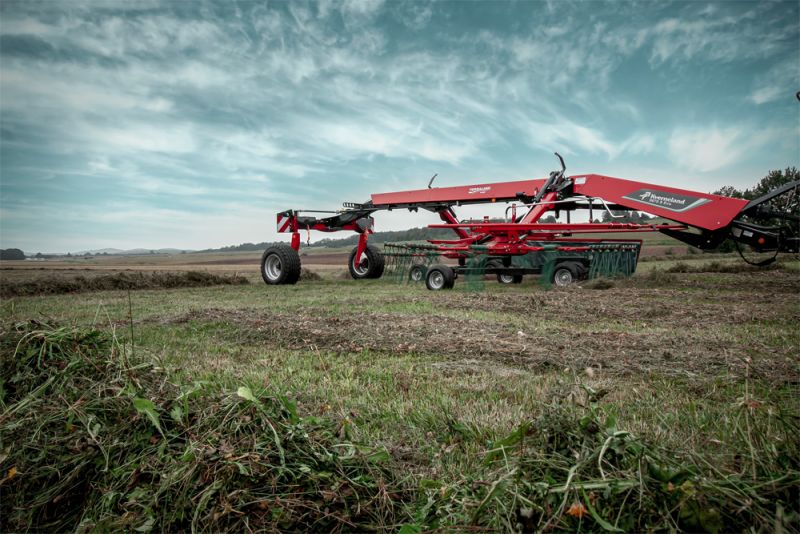 The new Kverneland 9670S Evo + Vario, a carried side delivery rake, delivers flexibility in raking, more comfort in operating and higher quality of forage due to TerraLink Plus cardanic rotor attachment.
More comfort in operation
High comfort was the core of the development. Starting with comfortable connecting of the machine and continues with for example an automatic folding of the swath board and an optional hydraulic transport locking. Further the standard 380/55-17 Wheels secure a ground protecting operation. On top an improved steering gives you better maneuverability in the field. Several options like tandem axles support customizing the machine for individual requirements.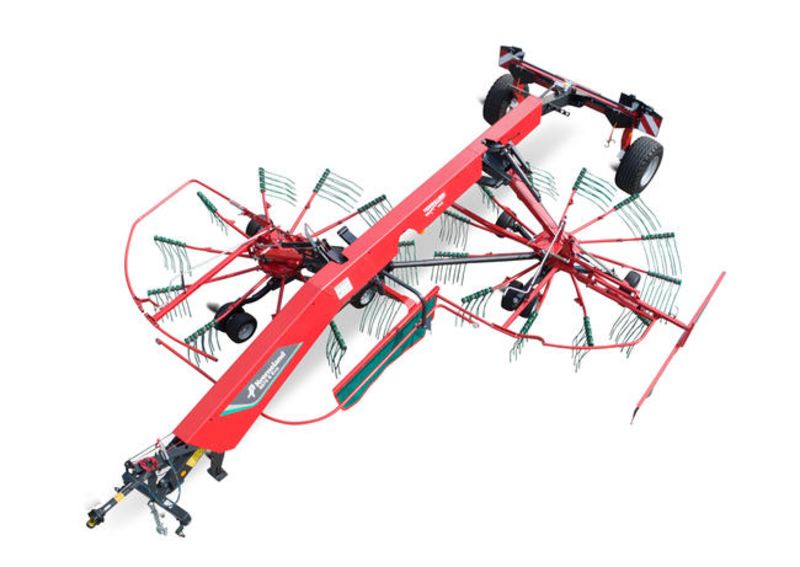 Flexibility in raking
The new 9670S Evo is offering a high flexibility due to the side delivery. With the special rotor set up of having a smaller rotor in the back, larger areas can be raked into one row. The different diameter prevents rolling and wrapping as much as possible. This secures that following machines can always run on maximum capacity. With the Vario the flexibility increase as two swaths can be placed, either for small balers in high crop volume or for night swaths to increase hay quality.
Higher Quality of forage
With the updated feature "Terralink PLUS", the cardanic rotor attachment benefits with a further advanced ground adaptation supported by the Touch-Down-Effect. This PLUS on advanced ground adaptation delivers more flexibility with 8° more movement possibility, which leads to more precision and with that consequently a Plus for the forage quality. The Touch-Down-Effect, comparable to an airplane's approach angle of its landing chassis, ensures a smooth and clean raking, but also avoids with lifting to a ground clearance of around 500 mm that swaths on headlands are being damaged.
Kverneland e-drill maxi plus
Seeding and fertilising in one pass for increased speed and efficiency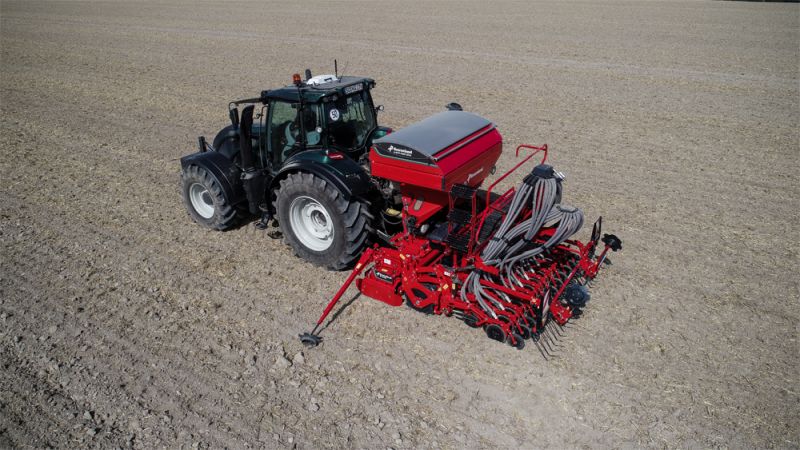 Kverneland has extended the model range of power harrow mounted seed drills by the combined grain and fertiliser version of the e-drill maxi plus. The e-drill maxi plus is especially adapted to the needs of the European markets where a growing proportion of cereal is sown in spring and the application of a mixture of different seeds in one step is requested.
New Generation of Kverneland Semi-mounted Reversible Ploughs: Kverneland 6300 S
Ready for bigger tractors and higher performance
This new Variomat plough capitalizes on the existing Kverneland brand values: robustness, easiness, high performance. All aim at a profitable ploughing. The Kverneland 6300 S Variomat integrates innovations designed for the Kverneland 2500 i-plough having received awards all over Europe in 2017.
Hence, the new aero-profile high legs to optimize ploughing in any conditions and smart skimmers adjustments. Its very very large rear wheel contributes to an amazing stability for high ploughing performance in all conditions.     
FastBale non-stop technology brings added benefits when working with Film-on-Film
FastBale-designed and developed at the Kverneland Group's baler competence centre in Ravenna, Italy, continues to set the pace in round baler development.
FastBale non-stop technology brings added benefits when working with Film-on-Film.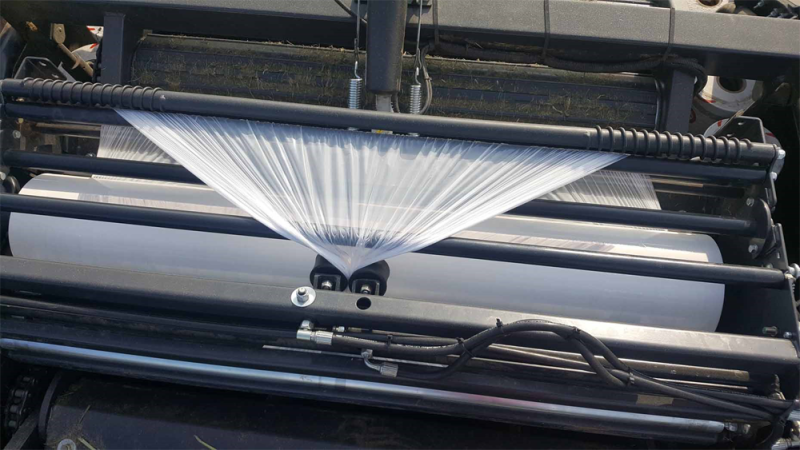 Conventional baler-wrappers have to stop to apply net to the bale, which takes at least 5 seconds, plus more time to open/close the tailgate.
Wrapping with net replacement film needs more wraps due to the 'tail' which has to be formed at beginning and end of cycle.
This results in the binding cycle taking over 10 seconds – so at least 5 seconds extra spent stationary for every bale made.
FastBale continues baling during binding so all of this time is saved.
FXN - Heavy construction for reliable operation!
Kverneland FXN range comprises Kverneland's largest and toughest grass and straw choppers built for heavy-duty work on set-aside land and cultivated fields.
FXN choppers offer unique operational versatility. The high rotor speed combined with a large number of blades increases the cutting efficiency, while reducing the input power required.
Kverneland FXN can be equipped with different blade types in order to fulfill all operating requirements. Skids are included in the standard configuration. Wheels are optionally available. Furthermore a double skin and second counterknife are also optionally available.
Improve your performance with IsoMatch FarmCentre
The IsoMatch FarmCentre application is the first of a series of telematics solutions applicable for all compatible Kverneland machines in combination with an IsoMatch Tellus PRO.
Whether you wish to control your fleet, manage tasks remotely or analyse machine performance and task data, IsoMatch FarmCentre provides this in an efficient web application, linking implements, tractors, terminals and the cloud in one continuous flow of data and connectivity.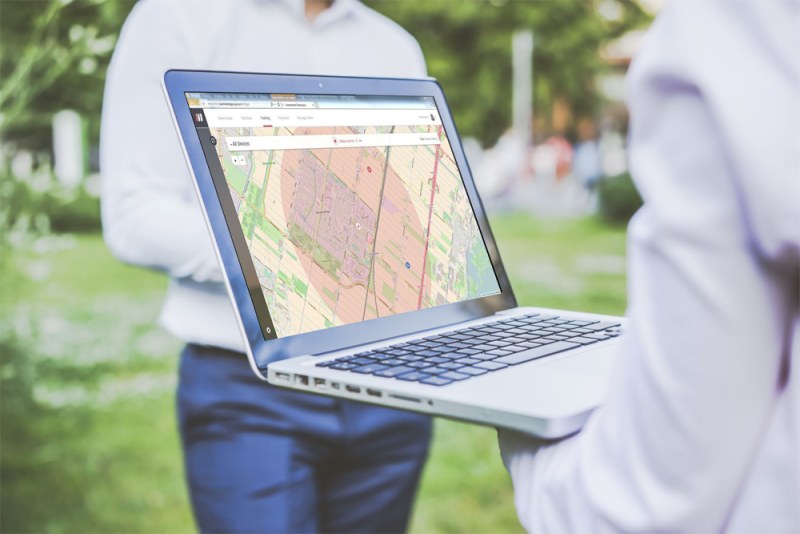 Connectivity is one of the key aspects in today's world. The internet of things is present in everyday objects and agricultural machines are not the exception to this trend. IsoMatch Farmcentre is the platform designed by Kverneland to maintain on-line both implements and control terminals. On this way there are many new possibilities to improve the performance of the implements from the collection of the work data and, consequently, to improve their performance and simplify the work of the users.
Farmcentre is a web program that allows you to track the work of implements in the field from the office of your farm, see the performance of them or send new tasks directly to the control terminal. In addition, the data of completed tasks are sent from the terminal to FarmCentre for further analysis and reporting that facilitates task management and invoicing. All data is hosted on a secure server in the cloud.
Last and not least, the implement alerts are shown also in Farmcentre that allows customers to schedule maintenance tasks of their machines, thus avoiding downtimes at the peak of the campaign.
Kverneland Enduro
The new versatile cultivator Kverneland Enduro will be the right choice for both, shallow stubble and deeper working depths.
Stubble cultivation, especially within a minimum tillage cultivation program, conserves soil structure and moisture and limits erosion. It's an operation which requires great consideration. Efficient stubble cultivation is the basis of success for the following crops!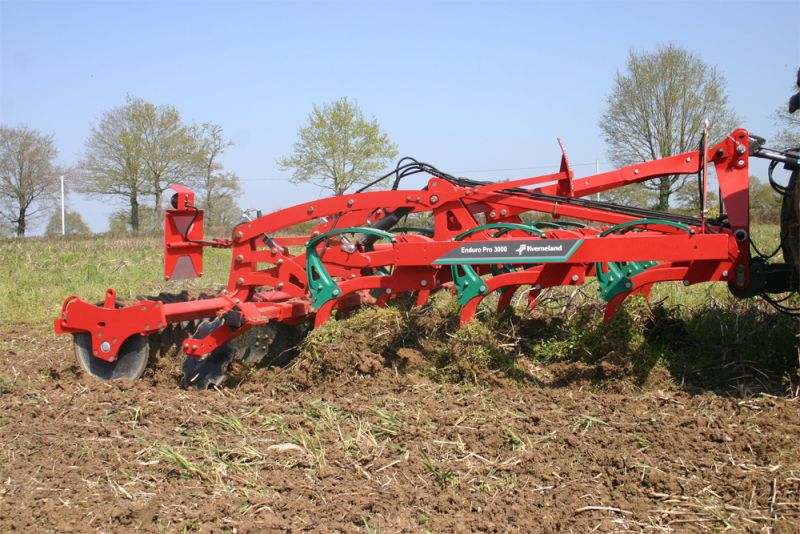 The Enduro carries out tillage of the soil, levelling and consolidating in one pass reducing costs and the risk of lost moisture to promote the weed regrowth.
With the Enduro and Enduro Pro, Kverneland offers a 3-row configuration on a mounted version available from 3.0m to 5.0m working width. In combination with the 270/285mm tine distance and a high underbeam clearance of 870mm, this leads to a nice mixing and finishing without any risk of blockages. A maximum working depth of 35cm is possible with the models of the Enduro Pro and 30cm with the Enduro.
Kverneland MULTIRATE
Kverneland is introducing MULTIRATE (variable rate application) on the TLX GEOSPREAD spreader.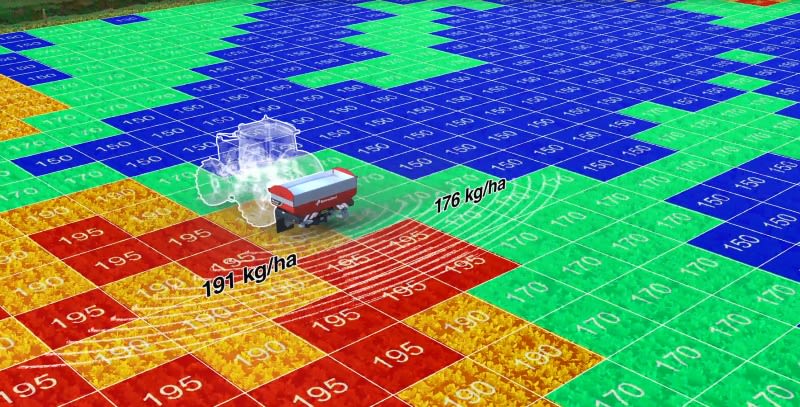 With MULTIRATE the TLX GEOSPREAD spreader can do high speed spreading in combination with variable rate application per section in the professional arable farmer segment for high accuracy and efficiency.
The GEOSPREAD system on the spreader can now move the spreading pattern depending on the requested application rate per section. Depending on the field variation and variable application map, up to 8 rate sections can be used.
Kverneland Turbo T i-Tiller
The smart farming cultivator - simplicity and strength for operator and environment
Cultivation is an intensive job that requires power to move and mix the soil properly. A nice finish with a perfect levelled soil is required for the following steps of soil preparation which finally ensure perfect seed growth. Weather and soil conditions vary. Therefore, the cultivator needs to offer strength and high speed to finish the job in the best efficient way for driver, environment and costs.
Kverneland iXtrack T6
For Maximum Productivity and Performance
Kverneland reveals its new trailed sprayer range with the iXtrack T6. With this model Kverneland is entering a completely new market segment with around 6400 litres for maximum performance and productivity, since every crop deserves the best care!
The iXtrack T6 is designed for maximum performance and productivity in combination with precise, easy and cost effective spraying. This new trailed sprayer offers three tank size up till 7600 litres in combination with steel HSS 18-40 metre and aluminium HSA 24-33 metre booms.