Using our expertise and vast knowledge of widely differing operating conditions, Kverneland have refined the intake system and bale chamber design to fully optimise the bale formation process.
Bales produced by Kverneland 6000 series balers are of consistent size and quality, recognised as best in class and fully appreciated by experienced professionals who enjoy taking pride in a job well done.
Kverneland variable chamber balers are equipped with the innovative front mounted PowerBind net system. PowerBind provides one of the fastest net wrap actions available, providing a welcome boost to output compared to conventional systems. In addition PowerBind offers very low loading height, for maximum convenience and time saving.
Intelligent Density 3D- the smartest way to perfect bales!
Accurate control of baling pressure is essential to achieve correct bale density. Every crop is different and with the Kverneland Intelligent Density 3D you can be sure to obtain the best possible end result-optimum feed quality for your livestock!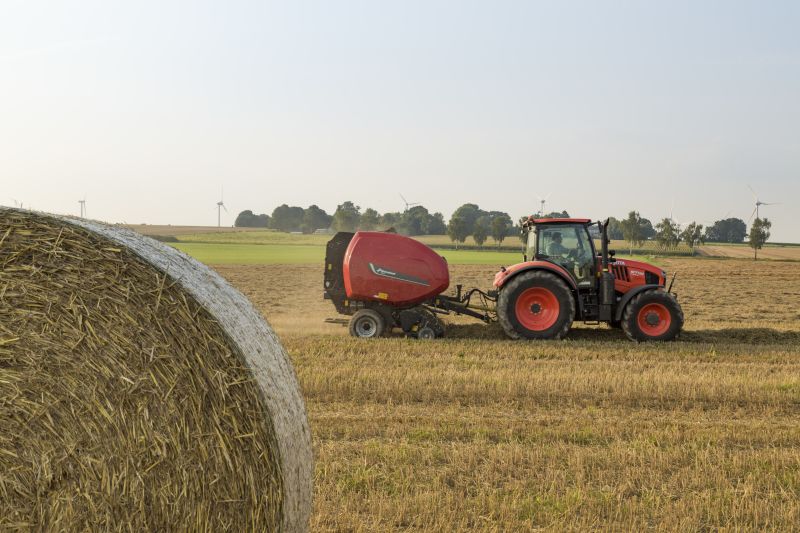 Kverneland offers the widest range of variable chamber balers available in the market with two product lines, the 6616-6618 designed specifically for operation in dry matter material like straw and hay and the versatile all-purpose 6716-6720 series equally at home in silage, hay and straw.
Kverneland 6700 series FlexiWrap models combine high density baling, fast, accurate bale transfer with a high speed twin satellite wrapper. It is the ideal solution for one-man operation. Designed for working in demanding conditions, the unique bale transfer solution provides trouble free operation even on steep slopes.
Kverneland 6000 series bales don't just look good, but they are also better to wrap, stack and transport, giving benefits all the way down the line, maximising forage quality and feed value of valuable crops!
See the 6000 series in action:
14. May 2018