The newly designed CentreFlow system on the Exacta-TLX GEOSPREAD with 8 high capacity vanes on each disc for a perfect overlap, no matter how fast you are driving. With 2 metre sections, 4 load cells and a reference sensor, the Exacta-TLX GEOSPREAD can do high speed spreading under all circumstances.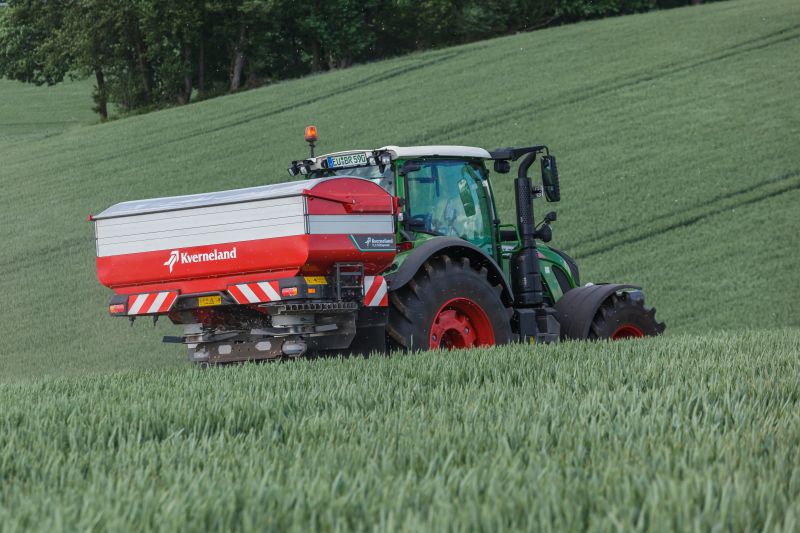 With the Kverneland CentreFlow system the fertiliser is gently brought up to speed in the dosing cup, before it is released on the disc. This system is unique compared to most other spreading systems that have the fertiliser falling on the disc. Therefore the CentreFlow system has some important advantages:
No impact, so no fragmentation. Spreading pattern is not affected by damaged fertiliser.
8 vanes per disc instead of 2. With 8 vanes fertiliser is released on a high frequency for a very constant flow and even spreading pattern, which is especially important when driving higher speeds and spreading larger quantities.
Accurate spreading in hilly conditions. An inclination of the spreader does not affect the release point of the fertiliser on the disc and from the vane.
28. May 2018