Kverneland offers two types of tines for shallow stubble cultivation and deeper soil preparation in order to meet the various requirements.
The S-tine called Reflex tine. The high vibration capacity makes the tine able to mix and crumble intensively even at a shallow depth. The cinematic of the tine results in a constant cutting depth even when the tine releases backward.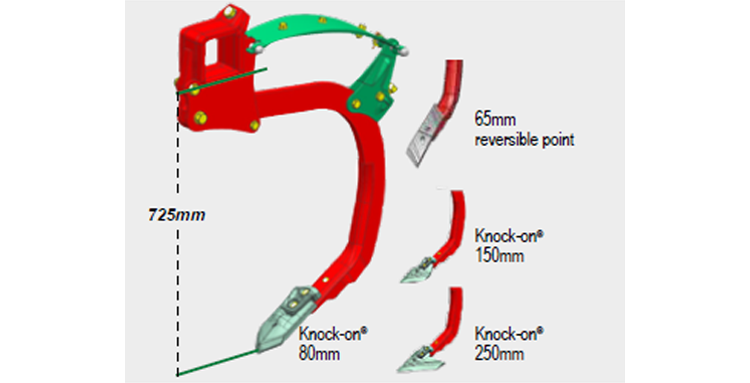 The auto-reset C-tine. With its 400kg point pressure, it keeps a constant depth even when working at 20cm deep. The maximum pressure is in resting position. When the tine releases, the point pressure decreases and then the frame is fully protected.
The Reflex tine can have 3 different shares:
Narrow share of 55x15mm for deep cultivation, lower disturbance, and low fuel consumption.
Double heart share of 125mm (reversible) for intensive mixing.
Wing share for a full cut at shallow depth
The C-tine can have different shares & deflector options:
A reversible point that can be combined with a wing share together with protection or deflectors
The new Knock-on system with 80mm, 150mm and 250mm share
11. June 2018