The best ploughmen and women from 30 countries across the globe met in Germany (30 km south of Stuttgart) for the World Ploughing Championship, September 1st & 2nd.
The great majority won their National championship with a Kverneland plough (AB or ES). Other brands were also present: Grégoire Besson, Khun, Lemken and Dowdeswell.
Organised by the World Ploughing Organisation (WPO), the competition took place in stubble and on grassland following strict rules for the perfect plough field.
2 long days of fierce competition. The WPO judges scored the performance of each ploughman & woman. On Sunday the 2nd, during the evening ceremony, the WPO remitted the prizes:
Gold medals got remitted to Eamon Tracey (Rep. Ireland) for the Conventional class and to Thomas Cochrane (Northern Ireland) for the Reversible class.
Both ploughed with a Kverneland.
Congratulations to all participants, on behalf of Kverneland.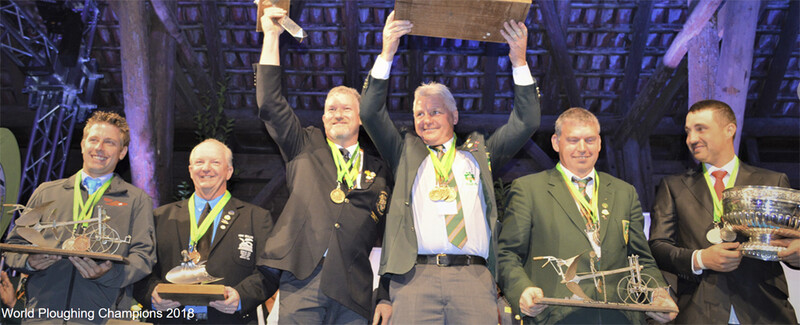 The results: Download the Pdf file here
The rules: https://www.worldploughing2018.com/en/programme/the-competition.html
The competitors: https://ien.kverneland.com/News/Files/Booklet-Ploughers
The WPO: https://worldploughing.org/
Kverneland competition ploughs brochure
Training days: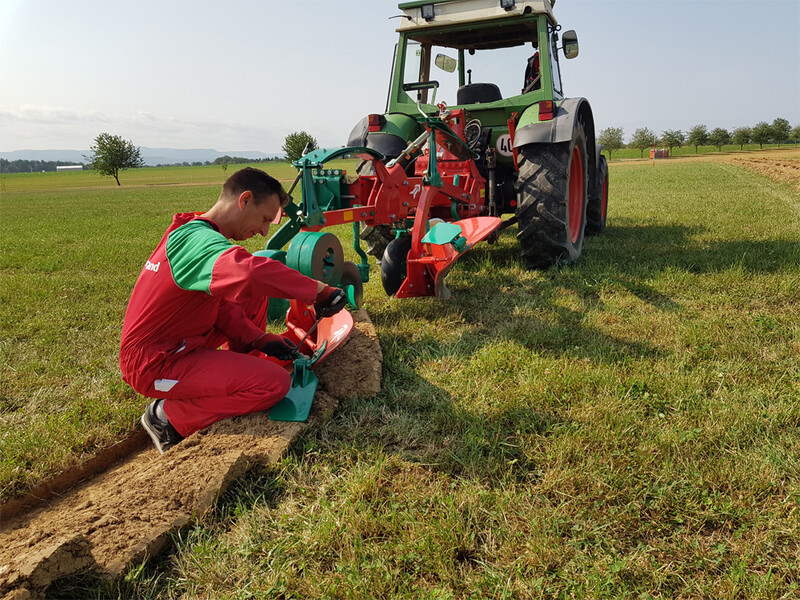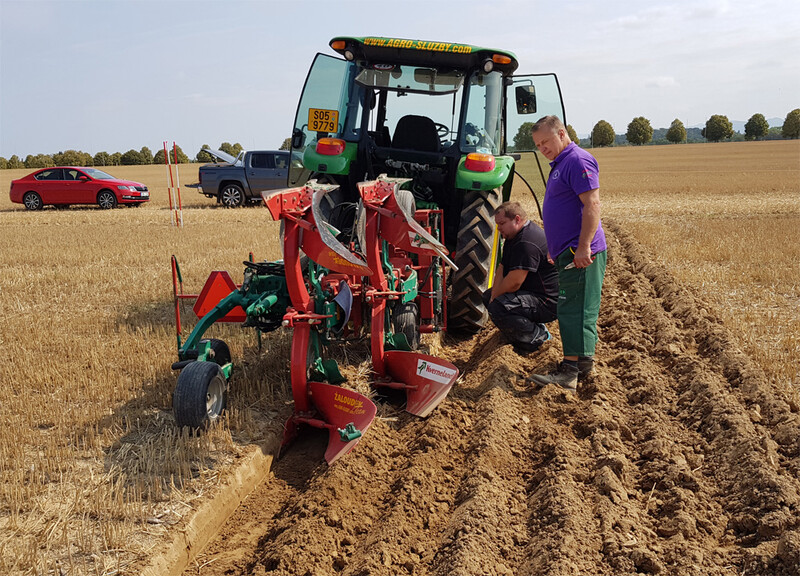 WPC 2018:
Challenging soil conditions
"It will be a difficult year to show nice furrows", comments Kverneland Agronomist attending the training period. Most competitors have chosen steel mouldboards but a few feel more confident with plastic.
Both grassland and stubble are Aeolian loess. The very high content of clay under the very dry days in Germany offers tough conditions. Not so easy to penetrate or to or to obtain a nice furrow. The sole is as hard as cement. On this 1-2 old grass field, the soil breaks. Many focus on the shape of the plough shares and add weights on the ploughs.
On the stubble, harvested winter wheat, chopped straw, the penetration is a bit easier.
"it will be a difficult job closing the furrows and still making the ploughing look attractive for the judges."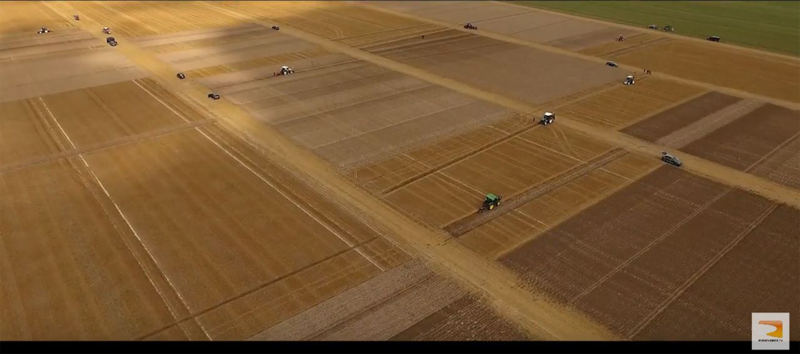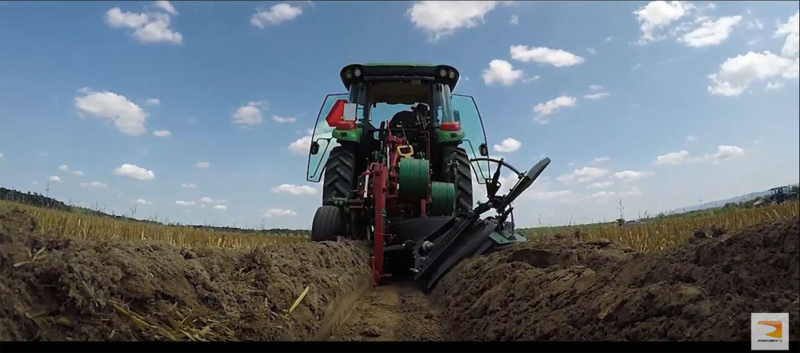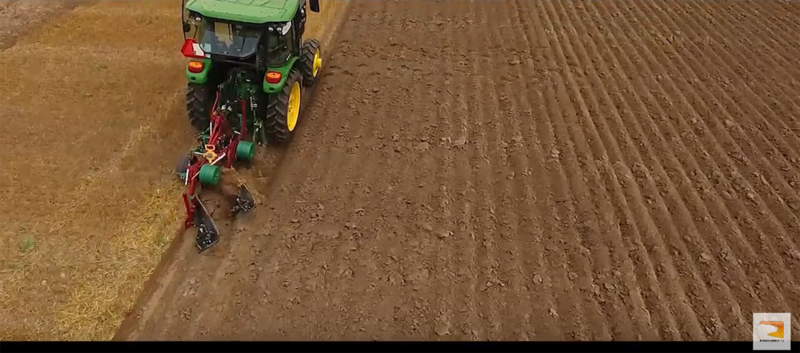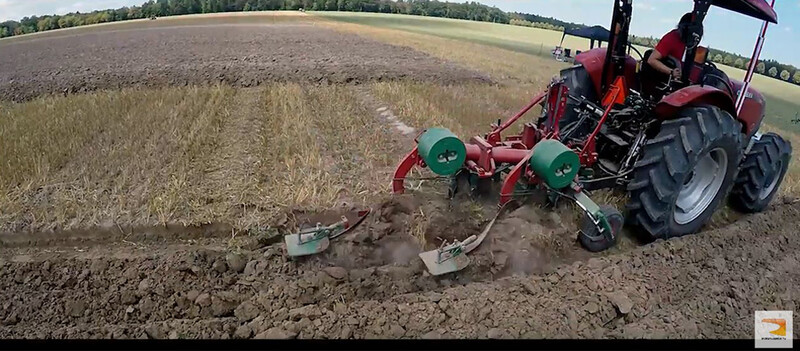 Competition days:
A large public attends the event. The media are present. Everyone tweets, posts on social media…The event is covered worldwide.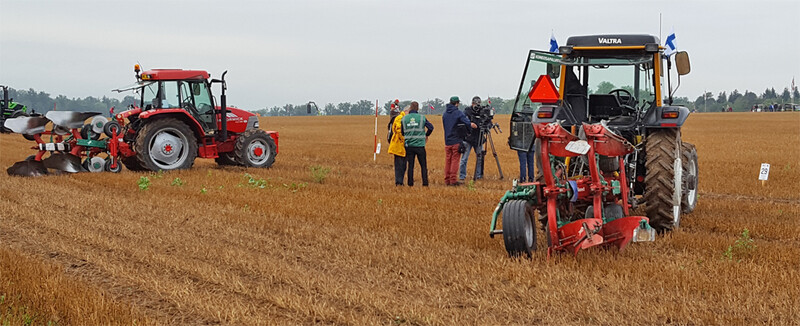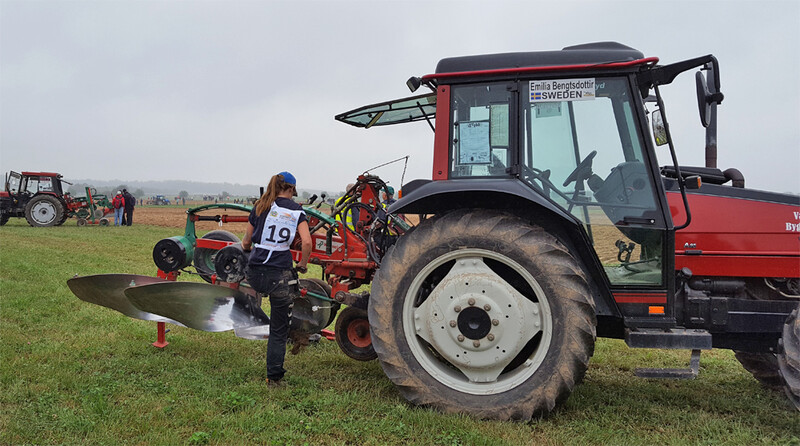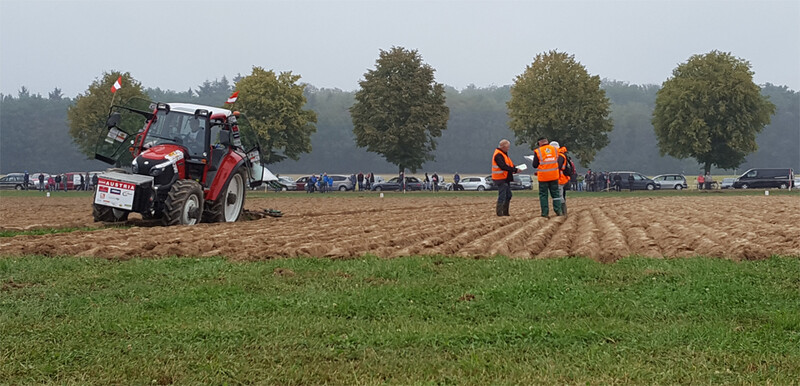 7. September 2018