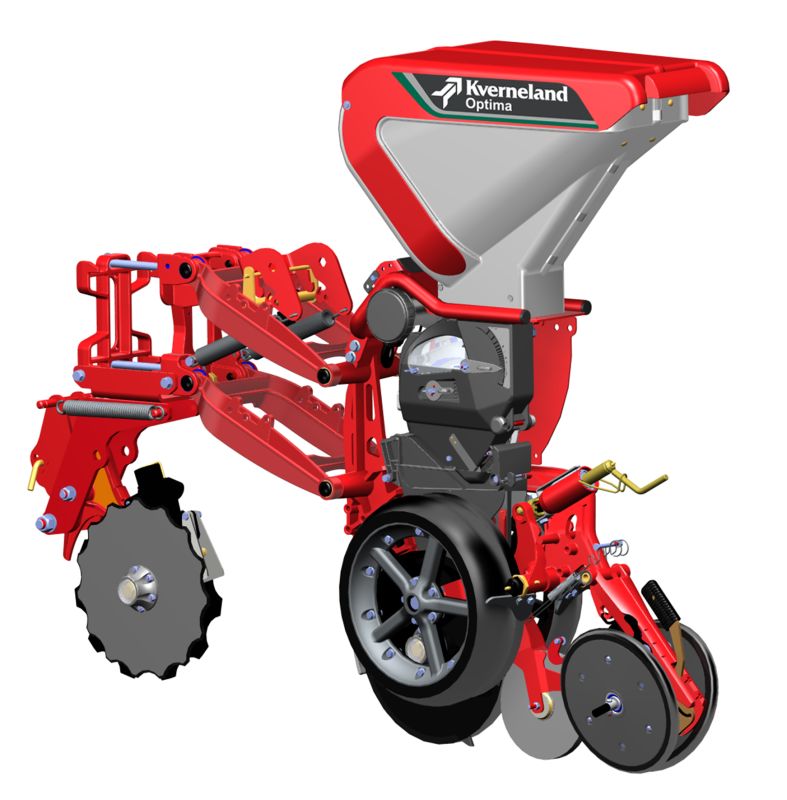 These are the main features of the new HD-II sowing unit which ensure maximum field emergence and thus high yields!
Optimal depth control: This is due to the heavy basic weight of the sowing unit with the possibility to add additional pressure (up to 100 kg) onto each individual sowing unit via the spring-loaded system.
Effective ground contour following: This has been achieved by the large lateral depth control of the open gauge wheels (Ø410mm, with 120mm).
Precise seed placement by the small coulter followed by the intermediate press wheel and the multi-adjustable V-press wheel.
It is the consistency of spacing which has been proven in several tests.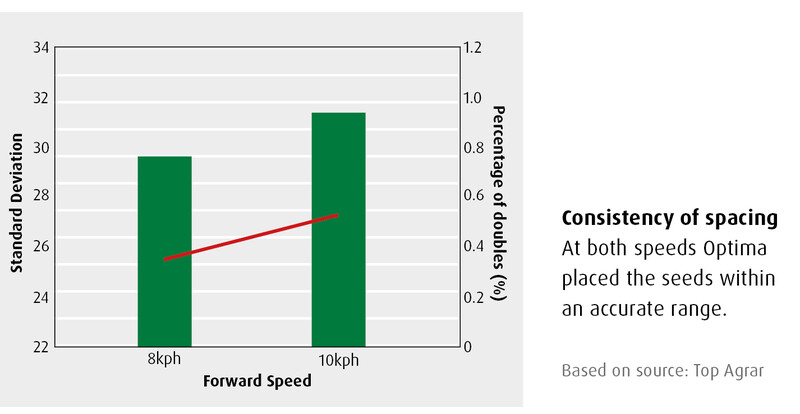 5. February 2018