Knock-on Point System
Fast point changes with no bolts. Excellent soil penetration for dry soil.
The Knock-on system is a further development of the Quick-fit system concept, and we predict this will become a future world standard. Just like Quick-fit, Knock-on makes it is easy to remove and replace points without using bolts.
We went over our production line and came up with clever solutions enabling us to offer a significantly cheaper product compared to Quick-fit. You would think we'd have to compromise to get there, but we didn't. In fact we ended up with our best soil penetrating point ever.
This makes it a system capable of ploughing in even the driest conditions – something most other systems on the market simply cannot do. The new Knock-On system fits all standard shares, so you are able to switch between reversible points and Knock-on points as required. We'd like to give you the freedom to choose. It's a multi-system which can also be used on our cultivators, saving you spare parts storage space.
Quick-Fit Point System
Fast point changes with no bolts. Flushed system to minimize friction.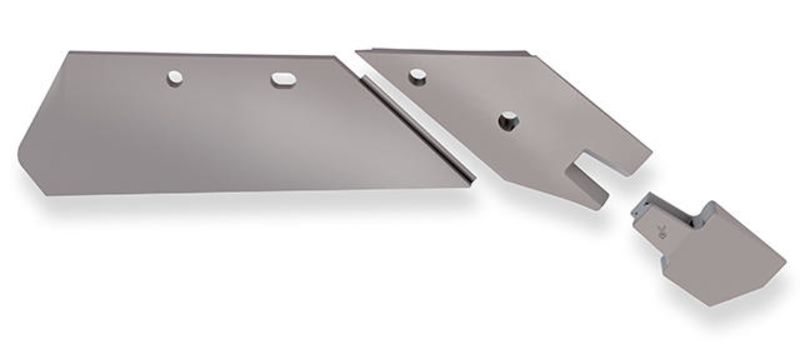 In the beginning of the 2000's we released the Quick-fit system. There were two goals in mind; to save time, and to operate more cost effectively. Creative thinking led to a completely new system, where the point can be easily removed and replaced without using bolts.
The Quick-fit system will significantly reduce downtime when ploughing large areas that demand several point changes. Changing points has never been easier, and can be done in the field and with minimal effort.
The Quick-fit system shares many benefits with the flush point system, as all parts are level with each other. The result is a smooth surface, letting the mould flow easily over the plough body. An economic success for the farmer.
Reversible Point System
The classic, suitable for all conditions. Heat treated for maximum lifetime.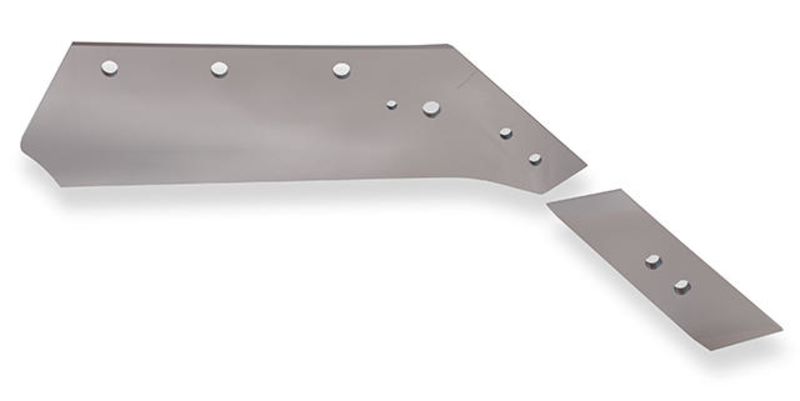 Early in the 1970's Kverneland released the reversible plough point, a system which revolutionized modern ploughing. Using both ends of the point was a groundbreaking and cost effective idea.
The reversible point system is suitable for all kinds of soils, and is our bestseller. It's unique features have made it an all-time favorite ever since it was launched.
Zone hardening gives the point a hard surface in the areas most exposed to wear, with a softer quality around the bolt holes making it more flexible, thereby avoiding breakage when hitting stones in the ground.
Over the years our reversible point system has been continually developed. The system today with zone hardened share and point, is claimed to be the best original in the world.
Flush Point System
Flushed system to minimize friction. The perfect choice for sticky soil.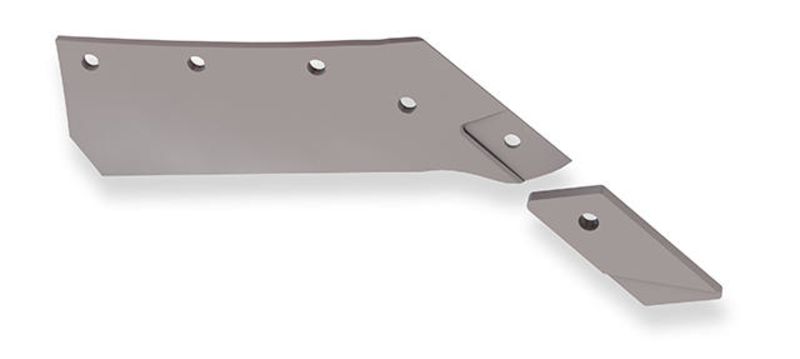 This system is customized for excellent performance in sticky soil types such as black coloured chernozem, peat and volcanic soil, all of which often lead to too much mould build-up behind the reversible point.
In sticky soils the optimum is an even flow through the entire plough body. To achieve this requires that every part is flush with the next. Therefore we've sunk the area around the bolt holes on the share, making it level with the point. As a result you get a plough body that pulls cleanly, even in the harshest ploughing conditions. Better soil movement, less drag, and lower fuel consumption; a real money saver in a sticky situation.
25. June 2018