Disc Harrows
The Qualidisc Pro is for shallow as well as for deeper cultivation up to 15cm. It shows excellent performance with large amounts of residues (straw, intermediate green crops, etc.) thanks to its 600mm diameter discs. The Qualidisc Pro convinces with good penetration, deeper cultivation and superb cutting quality in combination with high output, simple adjustments and minimum maintenance costs. The Qualidisc Pro is extremely sturdy as it is fitted with a frame of the well-established quality Kverneland cultivator range.
The Qualidisc Farmer is a lighter version of the Qualidisc Pro for more shallow use. This machine is for farmers who want to use the short disc harrow up to 10cm deep. Consequently, the machine is 15% lighter on mounted version and 7% on trailed version, easier to lift, ideal for reducing soil compaction and energy saving as it is lighter to pull.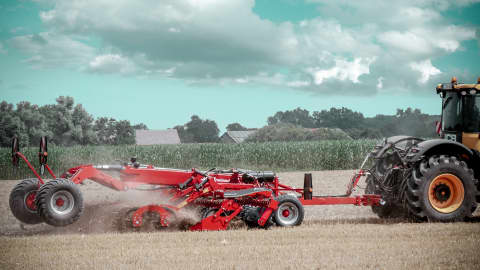 Compact short disc harrow for effective cultivation with high capacity...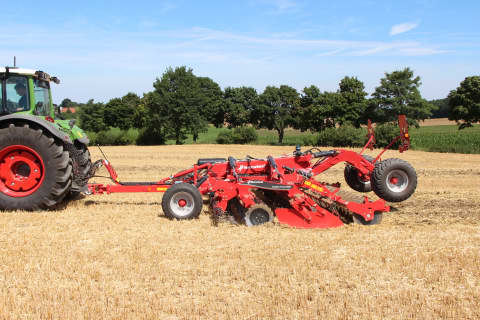 The lighter model within the range of Kverneland short disc harrows fo...