KVERNELAND ECOMAT ON-LAND
On-land operations for Eco-stubble, Eco-tillage, Eco-Ploughing. Up to 5 m operations.
Highlights
Minimized chemical usage
Economical and time saving
Reduced problems with weeds, fungi and deseases
Improved soil structure
Better plant growth
On-land operations benefits
Compared to conventional tillage, shallow ploughing saves time and energy. Additionally, the on-land operations limit the potential for soil compaction while enabling an easier traction, ie quicker operations and lesser fuel consumption. The result: an equally good crop with less effort.
In comparison with reduced tillage systems, the farmer benefits from a more secure and stable cultivation method for better results. The problem of weeds, fungus and other diseases also decreases. The farmer becomes less dependent on the weather and can work if the soil is relatively moist. Seeds will germinate and grow better in a clean, fine soil layer.
Kverneland Ecomat On-land is designed for light to heavy soils without stones. It features shearbolt legs and a quick and easy manual working width adjustment: only 1 bolt to be repositioned per leg bracket. Not least, it offers up to 5 meters output.
Safety is guaranteed by the Trailer Transport Solution (TTS) and the possibility to lower the plough below the tractor cabin. Available as a 8 or 10 furrow implement, the TTS is made compulsory for the 10 F. models. 
Kverneland steel or plastic bodies performances are unrivalled. They till the soil extremely efficiently up to 180 degree for a shallow ploughing (10-18cm).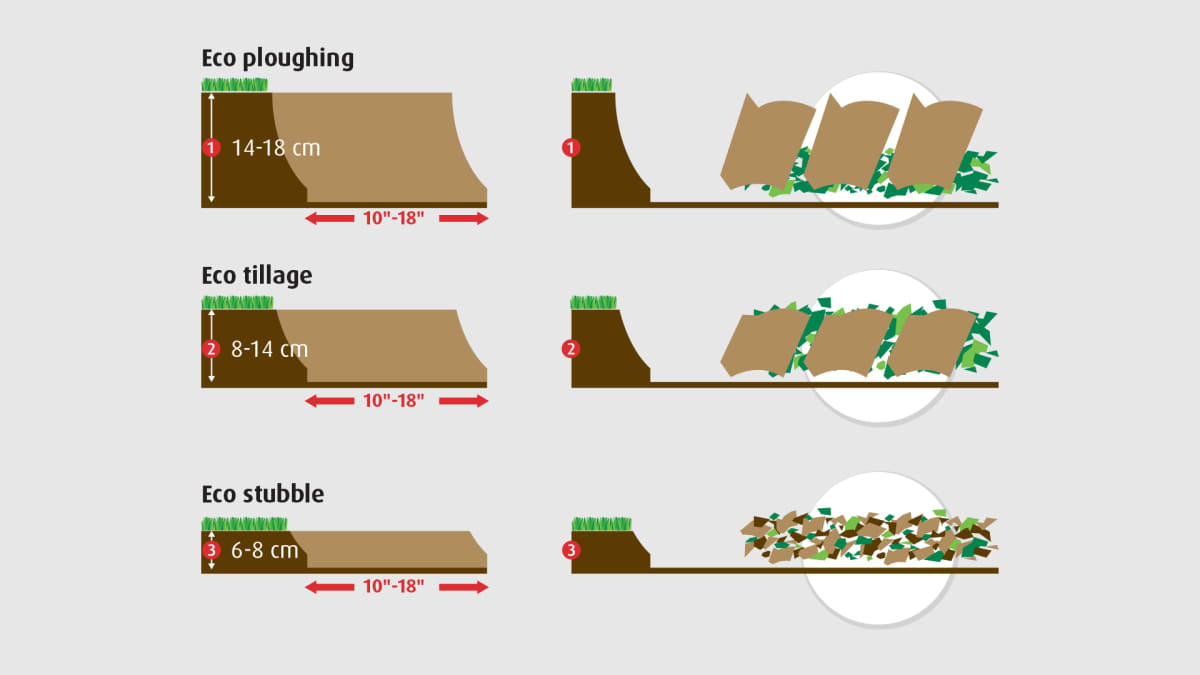 A wide range of accessories is available to adapt to any soils and residues situations for the ideal results. 
Kverneland Heat Treatment Technology:
more than 140 years of experience
steels that withstand the toughest of conditions
best robustness/weight ratio on the market
for equivalent robustness, competitors would add more steel and therefore more weight, quicker wear, dissappointing ploughing results
Kverneland Steels:
Benefits from less weight:
easier to pull/lower fuel consumption/lower lift requirement/reduced wear and stress for the tractor/more economical …
Benefits from more resistance:
minimum breakage/less maintenance/lower rotation for wearing parts/time saving/highest 2nd hand plough value/longer life for the plough/more economical…
Problems always happen when the plough is being used, when the work must be done!
A Kverneland plough is a peace mind!
More info: Kverneland Technology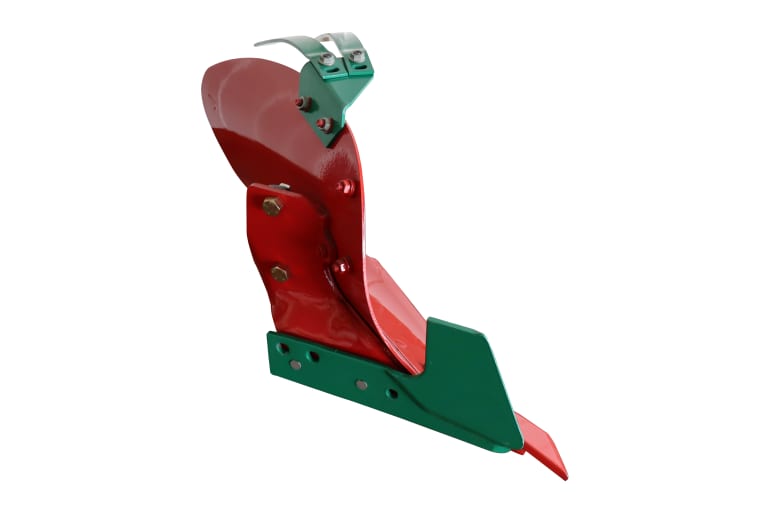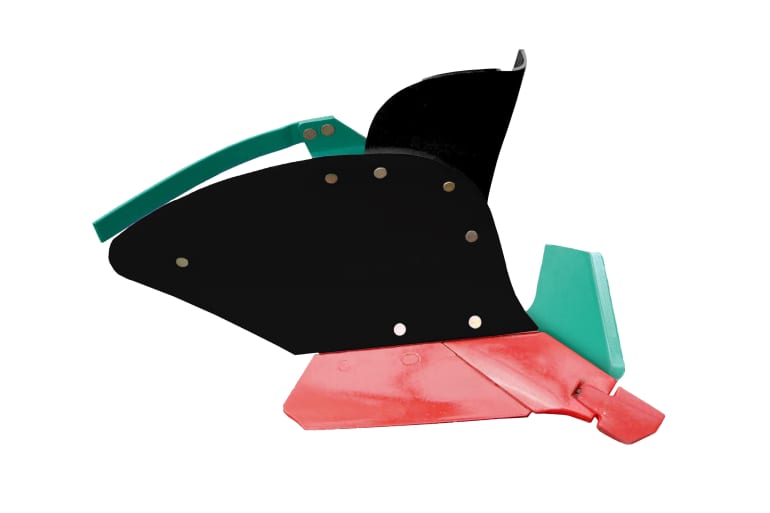 Kverneland Ecomat bodies
Renowned for their unrivalled performances for Eco-ploughing, Eco-tillage and Eco-stubble.
Either steel or plastic for sticky, non stony soils.
excellent performances
outstanding wear resistance
low draft requirements
Ecomat Body 
Shallow ploughing
Working depth: 6 to 18 cm ( 2 to 7")
Working width: 30 to 50 cm (12 to 20")
Technical specifications
Download brochure
| | | |
| --- | --- | --- |
| Ecomat On-land | 8 Furrows | 10 Furrows |
| | 2,40-4,00 | 3,00-5,00 |
| Working width per body (cm) | 30-50 (12-20") | 30-50 (12-20") |
| Working depth (cm) | 6-18 | 6-18 |
| Interbody (cm) | 65 | 65 |
| Under beam (cm) | 80 | 80 |
| Weight (kg) | 2150 | 2400 |
| Lifting requirements | 6400 | 7600 |
| Headstock Nr. | 300 | 300 |
| Cat. | III/IV | III/IV |
Find nearest dealer