One terminal to control all ISOBUS machines
Using ISOBUS as the interface, the IsoMatch Tellus can communicate with all ISOBUS machines and is equipped to drive with GPS systems.
The easy-to-use touch screen is designed for long working days. You have an excellent view of the two screens, which allows you to follow the performance of both the implement and the tractor.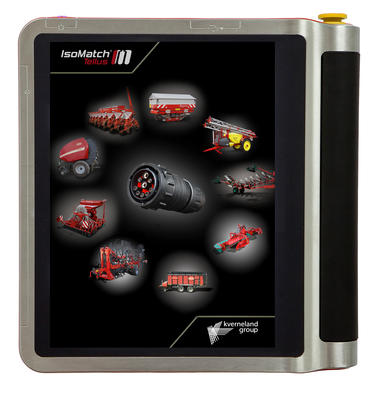 SMART
Dual screen at a glance to control the performance of the ISOBUS implement and terminal applications
EFFICIENT
Multifunctional monitoring and controlling all processes from a single terminal in the tractor
EASY
Multifunctional, ergonomic, user-friendly design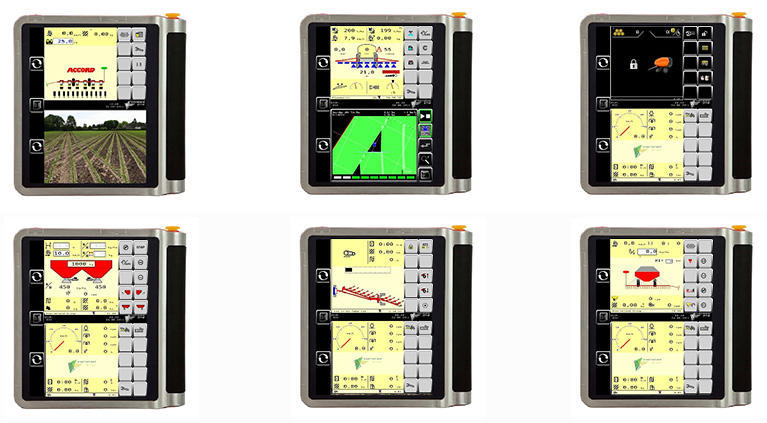 Universal Terminal
- IsoMatch Tellus is an ISOBUS universal terminal used to control all ISOBUS implements
- Currently more the 50 types of KvG machine implements work on IsoMatch Tellus

Isomatch GEOCONTROL
- Automatic Section Control
- Variable Rate Control
- Manual Guidance in combination with IsoMatch InLine
- Task Management and Documentation
Integrated Tractor ECU
- Displays Tractor data
- Speed, hitch position, fuel consumption
- Engine RPM, PTO, RPM etc.
Camera Display
- Safety
- Machine observation
- For more information about the Camera please refer to IsoMatch Eye
PDF Reader
- IsoMatch Tellus user manual
- Implement user manual
- Spare parts book
- Any other PDF

Internet Browser
Use full screen browser for
-Weather information
-Spreader tables,
-Email etc
For more information Internet access please refer to IsoMacth Wireless and Isomatch Router
Calculator
-Calculate dosage or nozzle configuration